Tickets

Tickets for Wintermoon 2018
3rd round tickets available

Wintermoon Festival Tickets 2018
3rd Round Ticket Prices – Feb 1st to May 3rd
Full Weekend
Adults $250
Youth 13-17 years $120
Children 6-12 $10
Children under 5 Free
Day Tickets
Youth 13 – 17yrs   Gate $35 Online $33
Child 6 – 12 yrs $5
Child 5 yrs & under free
Thank you so much for being with us in 2018!
We have 3 rounds of Tickets. To ensure the enjoyment and safety of eveyone attending the festival, numbers are limited. Once our numbers have been reached in any particular area, we may release another round in that area at the next round's price.
Prices include entry to the festival and full camping for the weekend.
Grounds will be open for setting up strictly from weekend before festival. Only exceptions are our volunteers. Please don't ask for an earlier set up. We need the areas free to prepare the grounds.
You will receive an email from Trybooking confirming your booking. Please ensure that you keep a copy of your tickets and bring them with you to the gate where they will be exchanged for wristbands.
We do not refund tickets under any circumstances, but they may be transferred to another person if we are given notice by email or phone with the receiving person's details.
In the unlikely event the festival was cancelled due to an extreme weather event, full refunds will be given.
Please see youth ticketing policy. All youth must be accompanied and camp with their adult guardian. Photo ID will be required at the gate.
Wintermoon 2018 Ticket Prices
1st Round Ticket Prices – Oct 1st to Nov 30th
Full Weekend
Adults $180
Youth 13-17 years $90
Children 6-12 $5
Children under 5 Free
2nd Round Ticket Prices – Dec 1st to Jan 31st
Full Weekend
Adults $210
Youth 13-17 years $100
Children 6-12 $10
Children under 5 Free
3rd Round Ticket Prices – Feb 1st to May 3rd
Full Weekend
Adults $250
Youth 13-17 years $120
Children 6-12 $10
Children under 5 Free

Camping in the Wintermoon grounds Camping Policy
See the
Camping Policy
.
---
*Must be accompanied and CAMP WITH guardian over 25 yrs. Youth will not be permited entry unless armbanded in the company of their guardian. Maximum of 3 youth tickets per guardian.
Proof of age will be required at the gate when exchanging tickets for armbands.

TICKET INFO
Please read the ticket policy below before proceeding with your purchases.
Note: In the very unlikely scenario of a severe weather event causing cancellation of the Festival, tickets will be refunded to patrons.
Tickets are non refundable but may be transferred to another patron provided prior notice is given to festival organiser.
Wintermoon endeavours to ensure a safe and family-friendly camping environment which has meant some strict gudelines regarding our ticketing policy for patrons.
Please read these conditions carefully as each year they change slightly as we try to make your Wintermoon experience as harmonious and as wonderful as we possibly can.
Youth Ticketing Policy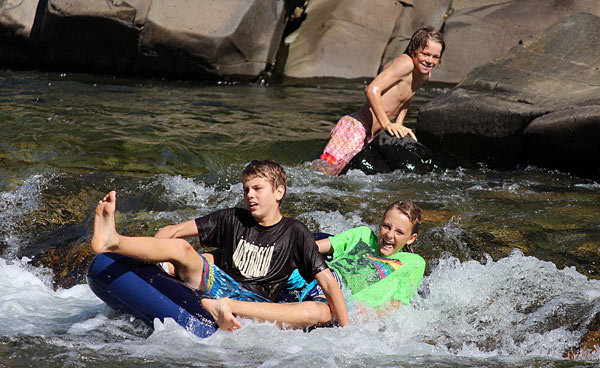 Youth tickets (13–17 years old) may only be purchased in conjunction with a Guardian Ticket.
A Guardian Ticket-holder must be aged 25 years or older and must leave name and contact details at gate. All Guardian and youth ticket holders within a group must arrive at the Festival Gate together. No youth ticket holder will be permitted entry without their guardian.
A maximum of 3 youth tickets may be purchased with each Guardian Ticket.  eg: a single guardian may purchase a maximum of three youth tickets.  

If a fourth youth ticket is required, another Guardian Ticket must be purchased.
All Guardian Ticket-holders are required to produce valid proof of age identification when arriving at the Festival Gate.
Proof of age ID will be required when collecting youth armband at gate.
All guardians and their associated youth patrons are required to camp together.
Any breach of the above conditions will result in refusal of entry with no exceptions. No ticket refunds will be given.
Any campsite disruptions, will result in the immediate eviction of those involved. No warnings will be issued.
Youth ticketing policy also applies for day tickets